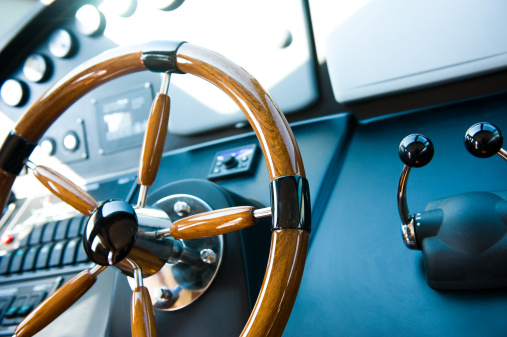 Shipping and Yachts
Malta's strategic location in the heart of the Mediterranean, its natural harbors and extensive range of maritime services such as shipbuilding and repair, Freeport, bunkering, ship supplies and towage services have all contribute to making Malta a leading maritime hub.
The Maltese flag has earned the confidence of reputable ship owners, ship financiers and ship management companies as attested by the increasing registered tonnage. The Maltese Registry is now amongst the largest in the world.
Malta is a party to most of the major International Maritime Conventions, the provisions of which are strictly adhered to by Malta flagships.
Advantages of Malta flag:
Low company formation and ship registration cost
Exemption from income tax, donation and succession duty, and duty on transfers and assignments is automatically granted to Maltese vesselsof 1000 net tons and over are automatically exempt from
Exemption of income tax, donation and succession duty, duty on transfers and assignments can be granted to Maltese vessels under 1000 net tons
Any vessel including oilrigs, platforms and barges, as well as vessels under construction and mortgages can be registered
No restrictions on the nationality of the master, officers and crew, nor on the nationality of shareholders and directors of Maltese shipping companies.
No restrictions on the sale and mortgaging of Maltese ships
No restriction on the sale or transfer of shares of a company owning Maltese ships
No trading restrictions and preferential treatment to Maltese ships in certain ports
Many double taxation and bilateral maritime agreements with other maritime nations.
Eligibility criteria
In accordance with the "Guide to Ship Registration" by Malta Transport Authority, to be eligible for registration under Maltese flag, all types of vessels including those under construction have to be entirely owned by legally constituted corporate bodies or entities irrespective of nationality or by EU citizens.
Trading ships older than 25 years cannot be registered; however in some instances it can be allowed.
An authorized flag State inspection is required to be undergone before registration for those ships that all over 20 but under 25 years.
Those ships that are of 15 years and over but under 20 years shall undergo the same inspection either prior to or during the first month of provision registration.
A vessel is first registered provisionally under the Malta flag for six months during which all documentation is to be completed.
Provisional registration requisites:
Application for registration by the owner or an authorized representative, together with application for change of name of ship (where applicable)
Proof of qualification to own a Maltese ship and documentation of incorporation (where applicable)
Appointment of a resident agent (where applicable)
Copy of current ship's International Tonnage Certificate (where applicable)
Declaration of ownership done before the registrar by the owner or an authorized representative
Evidence of seaworthiness, in the case of trading ships, confirmation of class with recognized organization, and information of the ship's statutory certification including Company ISM compliance
Request for the Administration to authorize the appropriate recognized classification society to grant the ship's and the Company statutory certificates (where applicable)
Minimum Safe Manning Certificate application (where applicable)
Payment of initial registration fees and annual tonnage tax
Ship Radio Station License application.
During provisional registration, these documents have to be submitted:
In case of previous ownership, a bill of sale or any other document certifying the transfer of the vessel to the applicant for registry; OR a builder's certificate in the name of the applicant
Cancellation of registry certificate by the Administration where the vessel was last documented (where applicable)
In the cases of SOLAS ships, copy of the last updated Continuous Synopsis Record by the Administration where the ship was last documented
Certificate of Survey and a copy of the International Tonnage Certificate issued by an approved surveyor of ships
At Grech and Ghaznavi Advocates we offer assistance with registration and deletion of vessels under the Maltese flag, ship owning and ship management company formation, ship finance, sale and purchase.