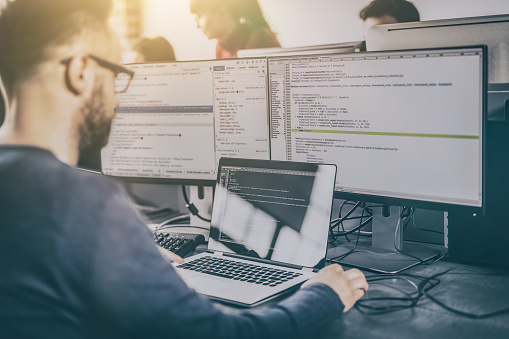 E-Gaming
A reputable license and tax advantages are merely few of the reasons why large amounts of remote gaming operators are flocking to the Maltese shores. Even though it is EU's smallest state, Malta was the first of all European Union Member States to establish the freedom of online gaming and strong regulatory regime to set its operations. It now occupies the second place in the European Ranking for "Information and Communication Technology".
The sector of remote gaming has developed rapidly past few years. The high concentration of remote gaming operators on the island has led to the development of a skilled workforce trained in odds compilation, game risk management and call centre support as well as many professional services firms specializing in the provision of corporate services and in the delivery of remote gaming advice.
An independent regulatory body, the Lotteries and Gaming Authority (LGA), which was renamed as the Malta Gaming Authority (MGA) was set up in 2001 and since the beginning of its operation, it has issued over 300 licenses held by 250 operators. In order to obtain the license as per the said regulations, an operator has to comply with a number of technical and operational rules and requirements to guarantee the successful operation as well as the protection of players. Among necessary procedures are due diligence test, auditing, supervision and last but not least proper certification of the software systems.
Operation of remote gaming or remote betting is subject to two types of direct taxation, being Gaming/ Betting Tax and Corporate Tax. In comparison to other Member States, the former is considerably low. With regards to the latter, the standard corporate tax rate for companies incorporated in Malta is 35%, 6/7th of which is refunded at the end of tax year.
There are 2 i-Gaming license types: Business-to-Business (B2B) services and Business-to-Consumer (B2C) services covering the types of games to be offered.

The type of games which a prospective licensee can apply to are the following:
- Type 1 – operators managing their own risk on repetitive games (casino-type games, skill games and online lotteries). - Type 2 – operators managing their own risk on events based on a matchbook (fixed odds betting, pool betting and spread betting).
- Type 3 – operators promoting and abetting gaming from Malta & taking a commission from promoting and/or abetting games (P2P, poker networks, betting exchange and game portals).
- Type 4 - controlled skill games such as fantasy sports.